OUR MISSION
"To proclaim the love of Jesus Christ,
invite others to participate in our faith community,
and be a blessing to all in word and deed"
SUMMER WORSHIP HOURS through the end of September:
Saturdays - 4:00 pm and Sundays - 9:30 am
---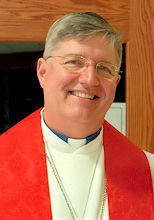 The excitement continues in anticipation for the arrival of Rev. Lowell Nelson and his wife
Deborah at American Lutheran Church. The Reverend Lowell Nelson will officially start on Monday October 1, 2018.
Also, please join us on Sunday November 4, 2018 along with Bishop Allmen for the installation of our Senior Pastor Lowell Nelson
Let us all Pray, Praise and Give Thanks!
---
Phone: 623.974.2512 E-mail: k.cassel@alcsuncity.org
Office Hours (Monday-Friday) 8:00 am - 4:30 pm